Having a clear idea of how a business needs to operate to meet its and its clients' needs can be the driver of the best innovation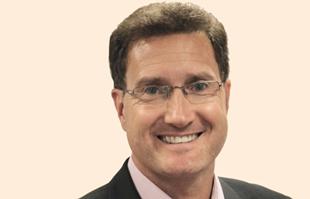 The gold standard of innovation occurs when a company looks to solve a core business issue by starting from the perspective of the customer; when it uses technology to reduce cost, reduce risk and deliver an improved customer experience; when it sets out to make its partners and customers successful; when it learns from past mistakes but also realises that not everything done before was wrong; and when it sets out to get the basics right (which of itself can be quite a differentiator).
These are all the boxes that the new team at Alexander House Financial Services seem to have ticked in their mission to build a post-RDR national advisory business.
The founders of this new business, Nick Kelly, Jane Hodges, Rod Reed and Christian Kumar, have spent enough decades in the industry between them to see how the unprofitable old network model has failed time and time again to deliver shareholder value, build value in advice firms, protect advisers from future claims or even to ensure that clients receive appropriate advice.
Trust was the issue that the RDR was designed to address. Since its implementation we have seen a significant reduction in adviser numbers (accelerated by the exodus of banks' advisory/sales arms) that has left a large swathe of orphaned clients and millions of people without any sort of financial advice whatsoever. So, in this sense, the demand for professional financial advice has actually increased.
However, with the customer now far more savvy about financial matters and in control of the relationship, today's advice business has a whole new set of challenges it must meet to take advantage of this demand.
Advice firms must be transparent, professional and completely trusted by their clients. They need to excel at marketing, customer communications, service, the intelligent use of technology and keep up to date with ever-changing demands of yet another new and energetic regulator. And it must do all of this at lower margins than in the past. The founders of Alexander House Financial Services have built a business to address these adviser needs. It is built on the following key principles:
Shared success
The success of an adviser and its service provider must be aligned. Their success drives your success.
A 'new world advice vision'
There is no such thing as the best advice model – small or large, restricted or independent. The important thing is to focus on what the customer needs. Customers want to use multiple channels at their discretion – web conference, telephone, face-to-face, self-service, etc. Ethics is everything. Do the right thing by the customer and business success will follow.
Consumer first not regulator first
A charging structure should be based on effort, complexity and risk, not just basis points. Clients will pay for genuine value-add. In order to ensure the best experience and outcomes for the client, use a combination of customer relationship managers and professional, qualified advisers. Finally, focus on customer outcomes not processes.
Innovative use of technology
It is better to use best-of-breed technologies rather than wasting energy on building propriety systems.
In addition, fully utilising social media and driving thought leadership and increased professionalism help consumers and peers look at things differently.
Customer portals, such as Alexander House Financial Services's Smart Alex™ , provide customers with the capability to take control of their finances – in conjunction with their adviser.
A genuinely innovative approach
But it is the company's approach to compliance that is perhaps the most innovative of all.
In the past, compliance has been highly expensive and largely ineffective. Networks and service providers have either set up armies of people to check files after the event or have developed complicated pre-sale systems which force advisers down an onerous and time-consuming path of form-filling and report writing. Both approaches do little but drain the finances of the network, drain the life out of the adviser and frustrate the customer.
There has to be a better way and Alexander House Financial Services may just have found it.
Advice businesses and their insurers have paid out countless millions over the years simply due to what has been clumsily described as "poor record keeping" – the fact that advice wasn't documented appropriately and years after the event a customer complaint could simply not be refuted.
Here's a simple solution – record the entire adviser-customer contact. Clever analytics software can then be used to understand what really happened between adviser and client, rather than just relying on what was written down.
The compliance team can then deep-dive into records where analytics shows there may be an issue. The advice firm can then have confidence that it is not building a huge legacy liability, advisers can swiftly learn from their mistakes and more importantly, customers will obtain the right advice – or have it rectified in short order. Everybody wins.
It is such a conceptually simple idea that I am surprised it hasn't been done at scale before.
In fact, it is such a good idea that the founders of Alexander House Financial Services have set up a separate company to offer the service to any and every advice firm who wishes to take advantage of it. It has partnered with Ian Mackenzie (former customer service director of Sesame) and launched the service under the brand 4The Record that promises "out of the box virtual compliance for better outcomes".
A cracker of a mission statement for a cracker of an idea.
Source: Money Marketing