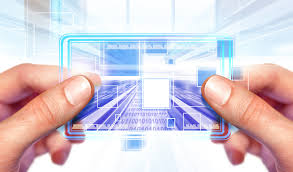 London-based Alexander House Financial Services claim to be pioneers of an online approach to financial advice, eliminating the need for clients to have a physical meeting with their financial adviser.
The firm's virtual approach was made clear when I spoke to Jane Hodges – the chief operating officer – on a Skype call to Hoi An, a city on Vietnam's central coast, where she is based.
Similarly, clients are able to contact their advisers using video conference software and over the phone.
She explained that conventional adviser-client consultations are not off the agenda either, with the firm able to draw on 24 FCA-registered UK-based financial advisers who are able to meet face-to-face at the client's convenience. However, the firm incentivises clients to opt for its virtual advice by offering a 20 per cent discount off its whole advisory process.
Face-to-face
Ms Hodges said: "Some customers wish to meet us first, and are then happy to conduct the rest of the meeting through Skype. Whereas some customers will begin the process through Skype then we will find out that they really want to meet us."
She added: "As time goes by, the split between those who want face-to-face meetings and those who don't changes and will continue to change so we adapt to what customers want from us."
The firm was founded in 2013 by Ms Hodges, Nick Kelly and Rod Reed, who combined have more than 40 years in the financial services industry between them.
Mr Kelly and Ms Hodges previously worked at Sesame Bankhall in the roles of managing director and head of customer service respectively, while Mr Reed worked as director at compliance firm 4theRecord. The firm currently services 4,300 individual and corporate clients.
Fears of a technology mishap or faulty internet connectivity do not weigh heavily, said Ms Hodges: "If my laptop goes down I am working on my iPad or mobile phones. There have been more occasions of people being stuck in traffic jams on the way to a meeting than the internet going down."
And with one of the added benefits of running a cyber service being the low overheads, digitisation permeates all facets of doing business at Alexander House, including the signing of contracts, said Ms Hodges, who prefers the digital version of the traditional 'wet signature'.
"My finger has become my sword now. It makes sense for me to issue a digital signature because the cost of posting is a needless one that just mounts."
The firm also conducts meetings with representatives of the Wiltshire-based Caerus adviser network, which it joined in 2014.
Ms Hodges said: "They are taking on board Skype so they do all the supervision of our advisers through Skype now. They save a lot of money and time and my advisers save a lot of money."
On top of its UK team of advisers, Alexander House FS also has four advisers based abroad – all of whom are self-employed and earn a percentage of the business they write. Ms Hodges said that the structure of the business was designed to be flexible to give employees the perfect work-life balance.
"The structure offers a degree of flexibility that a traditional office job would not allow. Our advisers work when they want and how they want, which is especially good for those with kids and pets at home. It also cuts out the hassle of commuting.
She added: "It is very much their own reputation on the line. They are motivated to work hard, and motivated every single day to get out of bed and earn a living."
The firm also offers to help QCF level-four qualified advisers to achieve chartered status, and own shares in the company. An additional seven advisers are in the pipeline, she said.
With a keen eye on expansion, the firm is looking to recruit chartered financial advisers to join their team of highly qualified 'boffins' to deliver specialist advice online, and to also bring on board more diploma-qualified advisers for the face-to-face aspect of the business.
Each adviser comes with varying levels of proficiency in computing so the firm offers all new recruits an online induction programme to help mould them into 'tech gurus'.
Ms Hodges said: "Most advisers we recruit think what we do is amazing. They are all on a learning curve because most do not know how to use Skype when they first join us."
The use of technology is also important when managing the needs of compliance.
Clarity
Claims arising from misunderstandings between an adviser and his client can contribute to the inflating cost of compliance under the conventional advisory model, she said.
Alexander House FS records every advice-based conversation between a client and his adviser and the firm makes copies of the recordings available to all clients. This also applies to records of face-to-face meetings.
In addition, the firm uses a system that can analyse recorded conversations that can allow users to search for key words.
Ms Hodges said that many claims can be explained by poor record-keeping and recording meetings provides irrefutable evidence in the event of a dispute. In future, Ms Hodges predicts that this model of doing business will become standard across the industry.
She said: "I think there is still a lot of prejudice in operating a business in this way. There are still too many people who say that there is something not quite right."
"I just want to showcase how fabulous it is to work like this."
Myron Jobson is features writer at Financial Adviser
Key points
Alexander House Financial Services offers a service that eliminates the need for clients to have a physical meeting with their financial adviser
Face-to-face meeting are catered for, but discounts for virtual advice are in place.
The firm currently services 4,300 individual and corporate clients.
Article from: FT Adviser