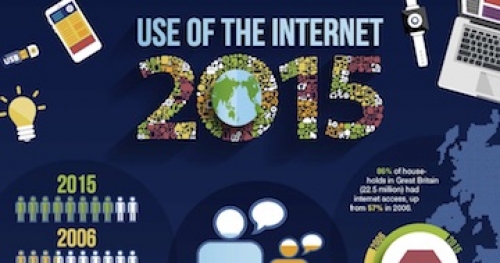 Advisers need to quickly embrace mobile technology or face falling behind the competition as technology moves on at a rapid pace.
That was the warning this week from Intelliflo's executive chairman Nick Eatock who said advisers were wrong in saying that online access 24/7 is not relevant for older, wealthier clients.
High net worth clients are increasingly engaged with online interaction, he said.
He said: "Online engagement is not just for the young, it's something that all generations, genders and degrees of wealth are embracing. There's a real risk that advisers who delay adoption of digital engagement because they have an older, wealthy client base demographic could find themselves at a disadvantage when it comes to client retention in the near future."
According to the Capgemini World Wealth Report 2014, 55% of those in the high net worth bracket in Europe say all or most of their wealth management relationship is conducted via digital channels, with 61% expecting this relationship to be conducted through digital channels in five years.
Mr Eatock added: "Some advisers are in danger of falling behind the digital curve."
His comments come following informal research carried out by Intelliflo amongst advisers that highlighted some misconceptions about how digital technology is changing expectations across the generations.
He said: "The majority of our clients are fully aware of the importance of having digital tools to drive their business forward but some are missing a trick.
"Mobile technology is incredibly fast paced and institutions such as banks and building societies are using it to offer their customers instant engagement. Advisers have the opportunity to do the same but they need to act quickly if they are to compete with the might of the multi-nationals."
To help advisers understand the digital landscape Intelliflo has published a white paper called 'Switched On' that brings together statistics from multiple research projects.
Misunderstanding the demographics of technology adoption is one area Intelliflo has highlighted as a pitfall for advisers.
Gary Beck of Alexander House is an advocate of Intelliflo's Personal Finance Portal. He said: "I hear some advisers say that online access 24/7 is not relevant for older, wealthier clients but that's not my experience. The majority of my clients are aged 50+ and all have embraced the benefits this technology offers them in terms of being able to view their finances as and when it suits them and in a format that is easy to use and understand.
"Although you do need to make an investment of time to set the system up it's definitely worth it. With online banking and instant access becoming ever popular, I'm certain this sort of service is what clients will expect as standard from their advisers in the not too distant future."