Many business owners with small numbers of employees may be leaving themselves, and their staff open to losing their savings. This is due to poor choices being made on the selection of Auto enrolment pension schemes.
The schemes causing concern with The Pensions Regulator are known as "Master Trust" Scheme. These are basically centralised funds which small businesses can opt into where they are grouped together with other companies who will also have only a handful of employees and in some cases perhaps just one or two people.
Master Trust providers sell themselves as being the best option for employers with a workforce of less than thirty, who are not a big client for the major players but who still need to comply with the government's auto enrolment criteria and do so in a way that is not financially crippling.
The main factors raising issues with these "Master Trust" Schemes are:
- there is no requirement to have any qualifications, assets or accreditation. You only need to be seen as a "fit and proper person".
- these schemes are not regulated by the FCA (Financial Conduct Authority), they are merely overseen from a distance by the Pensions Regulator.
- there is currently no "safety net" in place to protect or ring fence the money invested in the master trust policies
All of these elements increase the risk of failure greatly. In an interview with the BBC, Mr Andrew Warwick Thompson who is executive director for regulatory policy at the Pensions Regulator stated "There is a risk of these schemes falling over; there is a risk that members might lose their money."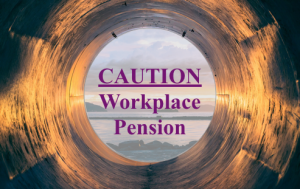 With all of this in mind and the fact that these schemes may not be run by competent people, there is a heavy burden on business owners to carry out their own due diligence on any potential workplace pension provider.
All employers need to make sure they choose a scheme which has some form of safeguard offered by regulators. Whether that be choosing a group personal pension scheme or a master trust that is run by an FCA regulated insurer, this will give the necessary security to prevent losing their pension savings which is a high possibility with any master trust offered by firms not subject to regulation.
As an employer you must be able to answer to your workforce when asked about the security of their savings and how their money is protected, so the preferred option may be to choose one of the five providers that are part of the Master Trust Alliance Framework:
These are all independently audited and FCA regulated.
- National Employment Savings Trust (NEST)
- NOW: Pensions
- SEI Master Trust
- The People's Pension
- Welplan
On the reverse, as an employee, if you have concerns over the workplace pension provider selected by your employer then you may wish to talk to whoever deals with the businesses pensions, check the details of the company running the auto enrolment scheme.
If they are regulated by the FCA you can be confident your money is safe. If your boss choses an alternative company, they need to be able to answer your questions in regards to how safe your savings are. If you are not happy with their response or feel they have not chosen wisely, it's worth talking to a professional and also consider saving for retirement elsewhere.

The Financial Conduct Authority does not regulate taxation and trust advice.
Levels and basis of reliefs from taxation are subject to change.
The FCA doesn't regulate workplace pensions.