We all have our own priorities when it comes to finance and the goals we want to achieve. We may wish to do home improvements, buy a car or put a deposit on a new home. You may even want to consider investing in a new business or simply go traveling.
Achieving your goals
Whatever your dreams, you will need to think about your current finances will fund them, taking into account your attitude to risk and tax efficiency. Choosing tax efficient savings and investments will help you make the most of your capital savings and lower your tax liabilities. Finding the right mix between saving, investment and the level of risk you want to expose your finances to is vital to growing your capital.
Tax efficient wrappers
Tax efficient wrappers such as an individual savings accounts (ISAs), pensions, Venture Capital Trusts (VCTs) or maybe even an Enterprise Investment Scheme (EIS), can boost your investment portfolio.
ISA Allowance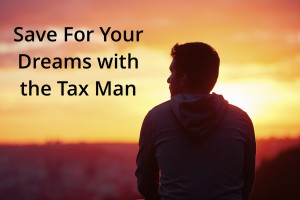 Using up your ISA allowance is probably the first and most efficient step in building your investment portfolio and minimise your tax liabilities. Although the new Personal Savings allowance has clouded this for cash ISAs. The first £1,000 of interest payments on savings accounts is tax free for basic rate tax payers. Some savings accounts pay higher returns than cash ISAs, so it pays to shop around.
Equity income or bond funds for ISAs can generate a long-term, tax free income stream. Compounding and reinvesting dividends, which are not tax exempt, can provide higher growth in the long-term, but your capital is at risk.
Tax Relief
Income from ISAs is not subject to tax, you have already paid tax on earning the money you are putting in. ISA's provide a unique opportunity to gain tax relief on initial contributions up to a current annual individual limit of £15,240.
Income from pensions is taxable as you do not pay tax on your pension contributions. The lifetime allowance before HMRC can claw tax advantages on your contributions is £1 million from April 2016. capital gains are protected from taxation.
Types of ISA
There are a number of different ISAs including cash, stocks and shares, help to buy, junior ISAs.
Cash ISAs hold your investment as cash and you can add to this on a regular basis and take advantage of tax sheltering and higher interest rates depending on the length of time the ISA is invested.
Stocks and shares ISA enables you to add company shares, unit trusts, investment trusts and Open Ended Investment companies (OIECS) as well as government and corporate bonds.
Help to buy ISAs were implemented by the government to assist first-time buyers to build a deposit for a house.
Self-Invested Personal Pension Scheme
A Self-Invested Pension (SIPP) allows a much greater flexibility than standard pensions to enable you to build a more diverse and personalised portfolio than they would otherwise have.
SIPPS are more flexible than ISAs on the type of investment they can hold. Unlike ISAs, SIPPS can hold sterling bonds with less than five years to maturity which provides greater flexibility.
With every investment there are risks involved. If you are looking for higher returns, you will need to take greater risks. So it sensible to take advice from a financial adviser.
If you would like some help planning how your savings for a dream wedding, new home or your retirement, our professional savings team can help.
Click here to read our recent blog "How to pay your mortgage off early".
Please note that any tax credits on dividend income received by the ISA fund is not recoverable.
Levels and bases of reliefs from taxation are subject to change.
The value of investments can go down as well as up and you may not get back the amount invested.