Over the past few years, work has changed. The idea of working 9 to 5 in one place for decades has little appeal for modern workers. Rapidly changing technology and a competitive economy has already made the idea of a job for life obsolete. Now it is the very idea of a job itself that is under threat.
More and more of us choose, instead, to work on contracts rather than full time. The Gig economy has spread from musicians to the wider world of work. In the US, the "gig economy" is now so prevalent that the phrase and issues have entered the early exchanges of the presidential race.
The rise of the gig
The Creative industries – music, film, advertising – have always embraced short term 'gigs'. More traditional business sectors are now being swayed by the idea, which lets them bring in talent for particular projects. Start-ups can call on skills that would be out of their reach if they had to take on employees, and established businesses can be more responsive. It is fast becoming the norm in many specialist technology sectors where skills are always in demand.
Around five million UK workers are already in self-employment, and there could be clear financial reasons for joining them. One in five earn up to £1,500 a week, while in some sectors a week's work can be worth as much as £5,000.
Going out there on your own
There are of course downsides to embracing the gig economy. The gig economy can be unpredictable, which can mean incomes dry up. Just as worrying, the services and protection taken for granted as an employee are simply no longer there. Contractors do not receive health insurance, paid holidays, pension plans, or other benefits. Taking a day off sick means lost pay, and income can be inconsistent if workflow is not steady. It can be difficult to get an ordinary mortgage, and other forms of credit can be more difficult to secure.
If you are a contractor, you will need to find ways to replace the security taken for granted with traditional employers.
Health cover
If you can't work, you can't earn. Private health insurance could help you bypass queues and get treatment – and hence back to work – faster.
Income cover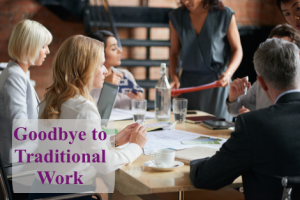 Income protection insurance is a sensible precaution. There are there are various types of cover available but you should probably think about cover which could replace an income – either for a few months, or possibly permanently, if you became sick or injured and were unable to work
Protection for your family
Having some protection for the family is also vital. Life assurance, and a sensible approach to savings to cover the weeks when the work isn't there are both essential.
Insure your new business
You may need cover for your business activities themselves if you register as self-employed or work as a limited company. Most small businesses take out public liability insurance. It will protect you if a third party injures themselves, or damage is caused to property because of your business activities.
If you provide professional services or advice to clients, you should also consider getting insured for professional indemnity to cover you if a client sues you because they are unhappy with work you have done or advice you have given.
If you employ anyone else you are legally required to take out employers liability insurance. You will need cover of at least £5 million and you must display your certificate of insurance where employees can easily read it.
Think about the future
But perhaps most important of all is the need to start planning for the future. Every employee can look forward to an auto-enrolled workplace pension as well as a state pension. As a contractor, you will have no such luxury.
A retirement plan is essential, and you'll need to find a pension plan which can accommodate payments that may sometimes need to be sporadic.
Getting help
If you are considering leaving the traditional world of work for the gig economy, you need professional advice to help ensure you have the arrangements and protection you need. Contact us to discuss a financial review, and how you can put the support you need in place.