The Government's new flexible Lifetime ISA, unveiled in the Budget, could be very good news for savers, homebuyers and those taking a long term view of retirement. Among other things, it will offer a tax-free boost of up to £1,000 a year to put toward a deposit for your first home. Find out if you qualify and how the account works.
What is a Lifetime ISA?
The Lifetime ISA, or LISA will be available from April 2017. It is designed to help young people save for their first home or retirement.
It's a savings account that allows you to save for a property or retirement without paying tax on the interest you earn. You can save as little or as much as you want each month, up to £4,000 a year. It also offers a government bonus to boost your savings - equal to 25% of everything you save. So if you put in the maximum each year, you will receive a £1,000 bonus every 12 months from the government.
Getting £5 in your savings account for every £1 you save sounds very rewarding, particularly as there will be interest as well as a bonus to look forward to.
Who can have a Lifetime ISA?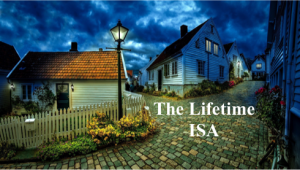 The Lifetime ISA is only for those under the age of 40 in April 2017: individuals will be able to open a Lifetime ISA from the age of 18 until they turn 40, and keep contributing to it until they reach 50.
You can have conventional ISA investments as well. The £5,000 saved in the LISA each year, including the government top up, will count towards the new £20,000 ISA limit, which will increase from £15,240 next April.
Savers will be able to make contributions and receive a bonus from the age of 18 up to the age of 50. So you could, in theory, end up with £32,000 worth of bonuses – if you were able to pay in the maximum £128,000 over 32 years. But you might want to buy your first home before that.
Helping you buy
Your Lifetime ISA cash can be put towards buying a home – but only your first home, so if you are already on the housing ladder, you'll only be able to use it to save towards your retirement. But if you do want to save for a few years while you build up a decent deposit, the bonuses could make the LISA worthwhile. The money could mount up even faster if you and your partner both have a LISA – you can use them both when you buy a first home together.
Once you have been saving for 12 months you can use the savings for a deposit on any property costing up to £450,000. The bonus will be paid when you complete your purchase, just as with the existing Help To Buy ISA.
If you already have a Help To Buy ISA, you can keep your existing account and open a Lifetime ISA next year, but you will only be able to get the bonus from one to buy a property. The potential bonus on the Lifetime ISA is more generous, and you can get one every year until you are 50.
But remember. It can only be used to buy a first time home under £450,000. That sounds a lot, but it might not seem so much in a few years, if house prices continue to rise.
Could the LISA lead to your first home?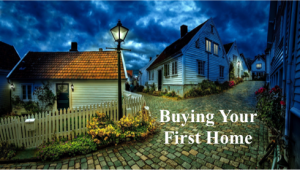 If you are making any kind of decision about savings, its best to get professional advice.
To find out more about whether the Lifetime ISA is the best way for you save for a deposit for your first home, or would like an illustration of what your mortgage would cost, contact our lending team today.
'Click here to read our recent blog "Make the Most of Your Personal Savings Allowance."
Levels and bases of reliefs from taxation are subject to change.
Remember your home may be at risk if you do not keep up with the repayments for a loan or mortgage secured on your property.