It was a tough start to the year for investors. We went straight into a Bear market, where the stock market fell significantly, and the FTSE 100 has fallen by a massive 20% from its April 2015 highs.
So is now the time to look for buying opportunities and invest in more shares?
Watching the value of your investments collapse in a big market sell-off is an alarming experience, and all the more so if you are hoping your portfolio will fund your retirement. It seems to have happened several times after the last few years, as shown by the FTSE 100, the index of comprised of the largest 100 companies traded in the UK.
However, even taking the latter half of last year's poor performance of the FTSE 100 into account, in the 20 years between December 1995 and December 2015, you would have enjoyed returns of 69.20%.
How to get started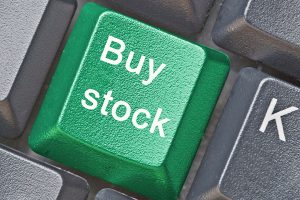 If you choose to invest in individual shares, you can open an online, execution-only share dealing account which keeps the cost of investing to a minimum, or use a broker.
If you open a share dealing account with an online platform that lets you buy and sell shares independently, you'll need to keep your eye on the market. Stick to companies you find interesting and spend the time researching a company before you invest. Reading the financial press can be useful in terms of choosing which shares to buy, and there are plenty of internet forums where share tips can be found. Don't part with your money to receive share tips, as there is plenty of useful information in the public domain free of charge.
If you decide to use a broker, you can expect advice from them, although there will be a charge.
And finally, you can spread the risk by investing in a number of companies. This can be done via a fund, such as an open-ended investment company (OEIC) or unit trust, which is made up of shares typically from between 50 and 100 companies, and can be sector, country or theme specific.
An investment trust is another pooled investment, but it is structured in the same way as a limited company, so investors can simply buy shares. Trusts are less numerous than funds, but often cheaper.
Investment funds and trusts are actively managed products, run by a Fund Manager who handpicks stocks and has some direction over the performance of the fund, an Exchange Traded Fund (ETF) is a passive product. ETFs are vehicles that simply track an index such as the FTSE 250. As index-linked products, they can access almost every area of the market. ETFs are far cheaper than funds or trusts, as there is no active manager to pay for. However, as they simply track an index, if the index falls spectacularly, so will your investment.
All the investment vehicles described above can be accessed through a broker or fund platform, directly through the asset manager or through a wrapper such as a Stocks and Shares ISA.
Is the time right?
So, however you choose to do it, should you get back into the market now? Is the worst of the financial crisis over? Will we see a steady rise in the indexes, or will there be some more violent falls?
There is no certain answer, as no-one can be certain what the future holds. However, if you would like to discuss share dealing and what it could offer as part of your investment portfolio, please contact our investment team.
Click here to read our recent blog "Understand Your Risk profile."
The value of investments can go down as well as up and you may not get back the amount invested.
The Financial Conduct Authority does not regulate taxation and trust advice.
Levels and bases of reliefs from taxation are subject to change.