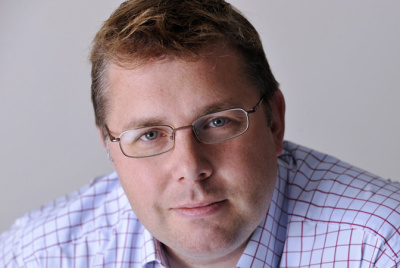 When starting a new IFA practice five years ago, I assumed self-employed advisers would be self sufficient in the new business department.
We instead focused on research, infrastructure and paraplanning, sales process, chartered status, client communications and so on. But while this was all very laudable, it was a waste of time. As a start-up, we could not attract new clients of the volume and quality we needed for our organic growth strategy.
Having since applied much of our focus on generating new clients, we have found a range of strategies bring the most reliable outcomes.
Referrals will always be our most successful route to growing business. Simply building confidence of when and how to raise the subject is half the battle. We have found a very individual approach always seems to work best.
Significant investment in online leads from our own website or the likes of VouchedFor also provide a steady stream of new opportunities, which we manage centrally so as to engage quickly. A surprising number of multi-million-pound clients have actually originated from this route. While expectations need to be temperate, we find they work for us handled in the right way.
Many readers will be surprised to hear that introducers have been huge for us. But these relationships take time to develop strategically and with both teams on the ground. The best partners we find do not want revenue share but simply the best outcome for their clients.
Meanwhile, our work with a large publishing house demonstrated the value of surveys. True affinity partners have a bond with their members. Whether users, readers, clients or some other link, these groups seem to respond to the opportunity to participate – especially when they can see a tangible benefit in doing so.
There is always the potential at events – ideally face-to-face rather than online – to reintroduce existing clients and attract new ones. When executed well, seminars in particular reap rewards.
Finally, one important area few seem to take seriously is proactive social media. At the age of 47, I may boast of a polytechnic degree in business information technology, but like many of my peers the idea of telling all and sundry what I had for breakfast on Facebook fills me with a sense of bewilderment. I just do not care. But perhaps I should.
With active social media users so abundant, few would argue this form of communication is any less legitimate than face-to-face seminars, printed mailshots or email campaigns.
Indeed, we have statistics which show those advisers being proactive in social media generally manage more client wealth and generate more referrals than those who do not. And it is not because their client base is materially different; it is because the adviser is.
There are plenty of fish in the sea and a mix of proactive, informative and relevant engagement strategies would not only bring in more clients, but also help raise the profile and value of our profession.
Nick Kelly is chief executive of Alexander House
Source: https://www.moneymarketing.co.uk/issues/15-march-2018/nick-kelly-take-social-media-seriously-attract-new-clients/