Charities Initiative - You Give We Give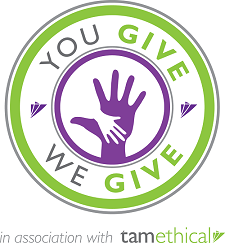 Every so often a really good idea comes along and You Give We Give is a great example of one. Gifts to charity can often be a 'one-off' but many people also like to give a regular amount. Bear in mind though that, sometimes, with regular donations, they could start to happen at the wrong time and inevitably some will be cancelled - and it may be some time before they are restarted.
The "You Give We Give" Scheme allows you to give from your investments, automatically, based on a proportion of the increase in the value. As we all know some investment years are good and the donation will be higher and some years are less good and the donation will be lower, but the important thing is in years where you make money, the charity of your choice gets money. It also gets a proportion of the profits the investment company makes and Gift Aid where available. For a lot of people the idea of a charitable donation where you do not actually hand over your cash is a very pleasant surprise, particularly if the money comes from forgotten or underutilised existing investments or assets.
Linking your charitable giving to a financial product does have advantages, but it really is important to ensure it is appropriate to your circumstances and that is where Alexander House Financial Services comes in. We are happy to provide you with a free evaluation of your circumstances to ensure that if you choose to use this method of charitable giving, it works out in your best interest. There is a cost to us in providing this service, but we are keen to support this initiative so that the underlying charities can benefit. You may also find that by having your financial needs reviewed there are other things that can be changed to ensure your finances run efficiently and are fully aligned with your personal and financial objectives to make your money work harder for you.
To find out more call us on 0800 316 1811 or 0207 022 0886.